a few of our current favs...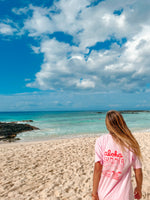 life is beautiful. look for the joy moments 💌
welcome to Glo's!!! i'm so glad you're here :)
more than just a business with cute designs and tee shirts, i hope my brand can be a reminder for you to look for the beauty in life! stop and take in the moment. find the good in the present. don't be afraid to step out of your comfort zone and go on an adventure! be passionate about what you love and believe. be a little more extravagant with how you treat people. seek out joy and be rooted in it. you were made for an abundant life! it is so precious, we simply can't pass it by without living it as well as we can!
my goal with Glo's is that the messages behind the brand would inspire you to live this kind of life. and if creating some fun tees and sweatshirts will encourage people of this reminder, that makes me happy!